Truck Refrigeration
PUF Insulated PPGI Covered Refrigerated Truck Containers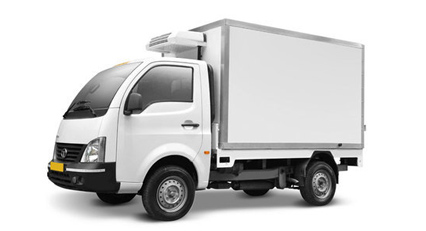 TransCold introduces "TC" series of well insulated refrigerated truck bodies with complete isolation (Thermal Bridge) of inside storage space from the outer environment in all weather conditions and ambient temperatures. Specially designed structure with usage of innovative materials and technology, these bodies are around 20-25% light weight than the similar Aluminium and steel bodies. No doubt that it can save a lot in your monthly budget for fuel and vehicle maintenance expenses due to less wear and tear of spare parts and tyres.
Chiller and Freezer Truck Refrigeration Units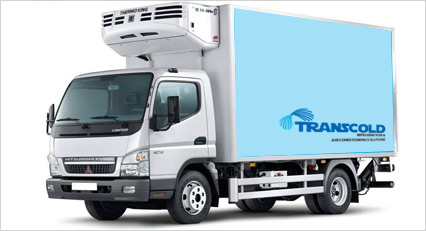 Reputed brands are sharing their innovative refrigeration products with us. Your requirement in truck refrigeration may be for positive or negative temperatures, may be with or without electrical standby facility, direct drive or engine driven, whatever it is, TransCold is there to assist you in selection and installation of suitable refrigeration unit to completely satisfy your expectations.
Reefer Truck Body Accessories and Spare Parts
Our customers can enjoy the availability of all necessary accessories for their truck bodies and spare parts for repairs and maintenances. Yes, we will be there to support you in your needy times
Reefer Truck Body Repairs and Maintenance Services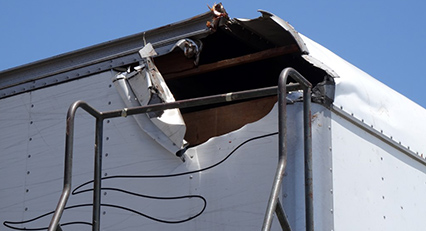 We understand your truck's hectic schedules of trips and possible needs of repairs and maintenance in time. TransCold offers specialised refrigerated body fabricators to take care of your truck's health in all emergency situations
Reefer Unit Services and Repairs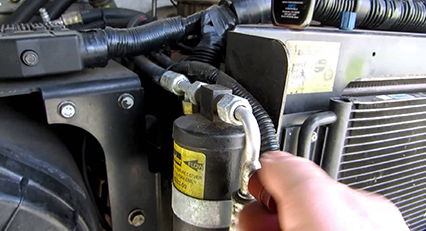 Reefer unit is the heart of every refrigerated truck. It has to be properly serviced in time to extend its life and efficiency. With the availability of genuine spare parts and dedicated reefer technicians, TransCold can offer the best care for your reefer unit.