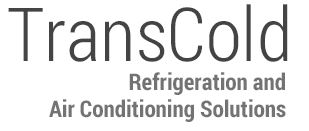 Welcome to TranCold Refrigeration and Air Conditioning Solutions. We are the pioneers in the field of transport refrigeration and air conditioning with decades of hands on experience and expertise in India and Middle East through our promoters. We offer innovative and cost effective solutions for all your transport related refrigeration and air conditioning requirements.

Currently, we specialize in two major areas to satisfy our beloved clients. Principally, the manufacture of temperature controlled truck bodies and installation of suitable refrigeration units to them with all necessary accessories. Secondly, installation of Air Conditioning units for passenger buses and trucks. Well experienced technical expert teams are always ready to take care of the services and maintenance of your refrigeration and air conditioning units with enough quantity of genuine spare parts. Our factory and service centre is lo...
READ MORE
News @ TransCold
01
We are hiring
TransCold is always looking for competent professionals. Please drop your resume...
02
Get your truck branded uniquely
We offer unique branding and stickering on your reefer truck to improve the attr...
03
Get your reefer truck with attractive finance options and very low down payment from TransCold's one stop shop finance helpline
You can benefit from TransCold's special offers on reefer truck financing ...
What OUR valuable CLIENTs says

I do appreciate the mode of operation of sales team in TransCold. Transparency in communication and best in class quality with competitive pricing. Really wonderful products and services.
Sivakarthikeyan ,
Tuticorin, Tamilnadu

TransCold people are very nice and encouraging. They understood my specific need and engineered a unique solution for my requirement. I thank entire team in TransCold to have a caring approach towards me and my fisheries business.
Vijay Nair ,
Ernakulam, Kerala

It was really an amazing experience with TransCold team to finalise a suitable chiller unit for my medicine transportation truck. They got good experience in the field, which helped me a lot to get an insight about various refrigeration unit models available for my purpose.
Antony Francis ,
Alappuzha, Kerala